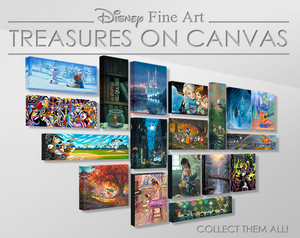 Disney's Treasures on Canvas
Each art piece in the beautiful yet affordable Treasures on Canvas collection is a Limited Edition of only 1,500 pieces worldwide and accompanied by a Disney Certificate of Authenticity.
Treasures on Canvas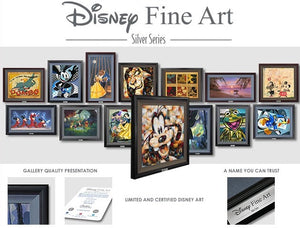 Disney's Silver Series
These beautiful Limited Editions arrive to you in a deluxe frame that is adorned with a Silver Series plaque commemorating all the memories Disney Animation has created over the years. Each release is limited to just 500 pieces worldwide and accompanied by a Disney Certificate of Authenticity.
Silver Series
Signed & Numbered
These Limited Edition releases are hand-signed and hand-numbered by the original artist. Each one is accompanied by a Disney Certificate of Authenticity.
Signed & Numbered
Browse the Christmas Collection
Beautiful masterpieces to bring Holiday Season cheer
SHOP CHRISTMAS ART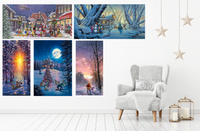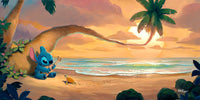 The Art of Rob Kaz
"I want artists and fans to enjoy how I try to expand on the movies and add something more"
Rob Kaz
Shop Rob Kaz Art
The Art of Rodel Gonzalez
"My Disney paintings involve such a strong concept that each brush stroke is a joyful anticipation of the finished product"
Rodel Gonzalez
Shop Rodel Gonzalez Art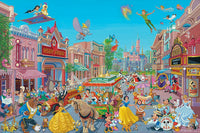 The Art of Manuel Hernandez
Celebrate the "Happiest Street on Earth" with this breathtaking art piece by Manny Hernandez!
Shop Manuel Hernandez Art
Disney artwork has the unique ability to establish an emotional connection with multiple generations of art collectors. 
Disney artwork has been included in the collections of some of the world's most distinguished galleries, museums and archives, including the Smithsonian Institute, Le Grand Palais in Paris and The Museum of Modern Art in New York, and is among the personal art collections of many celebrities such as Woody Allen, Elizabeth Taylor, Jane Seymour, Tony Hawk, Michael Jackson, John Stamos, Tommy Hilfiger and many others.



From Andy Warhol to Peter Ellenshaw, Roy Lichtenstein to James Coleman, artists throughout the decades have been re-imagining Walt's stories and characters to seemingly limitless possibilities.